ABOUT EAE
EAE was a live performing all-electronic ensemble. Their performances were visceral and their music was intricate and powerful unlike any electronic music at the time...or even now.
Their electronic instruments did not have keyboards but were performed with touch plates, knobs, and switches. These were combined with electro-acoustic sounds derived from guitar, hand percussion, and voice, all of which were processed and actively manipulated through the group's on-stage master mixer and processor. The synthesizers they played were rarely seen outside of studios, and yet EAE was a full-on touring group playing venues along the US east coast and Canada. Their relationship with the audience, and with each other as the music was being performed, was an important part of the "electricity" generated at their concerts.
Now, after forty years, EAE is back together. In October 2022 they spent a week recording live improvisations at Ghost Hit studios in Springfield Massachusetts.  In October 2023 they returned and recorded additional live material.  Those recordings will be released soon. . .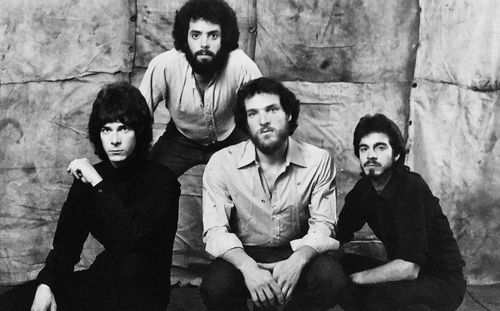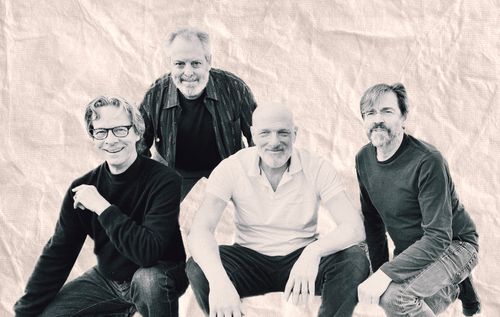 ABOUT THE MEMBERS
Gregory Kramer (Founder)
Gregory Kramer was a National Endowment for the Arts composition fellow, taught and directed three studios at New York University, and developed the discipline and community of data sonification (icad.org). Since 1995, he's been teaching and writing about Insight Dialogue and a relational understanding of the Buddha's teaching (insightdialogue.org). For more information, please visit gregorykramer.org.
Clive Smith  (Composer/performer, ASCAP writer and publisher member, multi-instrumentalist)
He received his M.A. in composition from New York University.
The list of his many currently available solo and collaborative albums can be found at his website, clivesmith.com..
As a studio musician he has worked with a variety of artists including Herbie Hancock, Yoko Ono, Sly Stone, George Clinton, Bootsy Collins, Ryuichi Sakamoto, Malcolm McLaren, Hall and Oates (receiving a platinum album for his work on their Big Bam Boom record), and Freddie Jackson (receiving a platinum album for Just Like The First Time).
At present he continues to write instrumental background and theme music for TV and film for his publisher, DSM Producers who has, to date, released more than a dozen CDs containing some of Clive's music.
Use of his music for U.S. television includes: ABC (All My Children, One Life to Live, Prime Time Live, and 20/20), NBC (Another World, Conan O'Brien, Dateline NBC, Days of Our Lives, A Different World, ER, Frasier,The Fresh Prince, Friends, Homicide, Law & Order, NBC Nightly News, NFL Football, Saturday Night Live, Seinfeld, The Today Show, The Tonight Show, The West Wing, and Will And Grace), CBS (As the World Turns, The Bold and the Beautiful, CSI, CSI Miami, CSI NY, The Good Wife, The Late Show, The Late Late Show, The Mentalist, NCIS, NCIS Los Angeles, and The Young and the Restless), FOX (America's Most Wanted, King Of The Hill, The Simpsons, andThat 70s Show), HBO (Inside the NFL, Sex And The City), PBS and more (Apollo Comedy Hour, Comedy Central,  Inside Edition, NFL Playoffs, Nickelodeon, RickiLake, etc.) His music has also been used for television in Australia, Austria, Belgium, Brazil, Bulgaria, Canada, Chile, Colombia, Croatia, Czech Republic, Denmark, Estonia, Finland, France, Germany, Greece, Hong Kong, Hungary, Ireland, Israel, Italy, Japan, Latvia, Lithuania, Malaysia, Mexico, Netherlands, Norway, Philippines, Poland, Portugal, Romania, Russia, Singapore, Slovakia, South Africa, Spain, Sweden, Switzerland, Taiwan, United Kingdom, and Vietnam.
Steve Horelick (Musical adventurer, composer, songwriter and performer)
 As a performer his immersive, surround performances have entertained audiences from San Francisco to Berlin. Steve's favorite instruments are the ones designed by the great electronic musical instrument maker Donald Buchla who custom designed Steve's first "Buchla" in 1976. Steve's website.
His music credits include original songs and scores for 350 TV episodes for many award-winning children productions including PBS's acclaimed, Reading Rainbow, for which he composed the iconic "Butterfly in the Sky" theme song, and all the incidental scores. Other TV credits include Shiningtime Station and HBO's documentary series, "When It Was A Game". His songs have been recorded by Chaka Khan, Bobby McFerrin, John Sebastian, Phoebe Snow, Peabo Bryson, LeVar Burton, Patti LaBelle and Kermit the Frog.   
He has several EMMY nominations and awards for his many TV and advertising soundtracks including the prestigious Gold at New York Film Festival. 
As an educator he is currently the Publisher and Executive VP at NonLinear Educating, Inc., producing 2000+ courses for their macProVideo.com, Ask.Video, Ask.Audio websites. And as a lecturer he has taught songwriting, and film scoring at Queens College and City College in New York City. 
Russel Dorwart (Technological Bricoleur) 
Russ began his musical career in 1967 as a 15-year-old guitarist playing clubs. By 1974 he had transitioned to audio equipment design, construction, mixing and recording. Russ had an avid desire to bring studio quality sound to live performances. Sitting next to Eddie Offord behind a Mavis 30-30 at a Yes concert, Eddie told Russ this was a waste of time, but that only steeled his determination to find a way to bring the studio to the stage. 
In 1975, while building all manner of audio equipment for other musicians, Russ met his musical kindred soul; Clive Smith. Clive was a classically trained composer who had a quixotical rock band called Conversion. He loved Clive's compositions and was smitten by Clive's coincident desire for studio-quality live performance. Russ joined Conversion as a full band member, but focused exclusively on mixing, sound design and the invention and construction of new audio devices.  HIs wonderful collaboration with Clive lasted through 1983 and led to his being drafted into The Electronic Art Ensemble. 
Russ joined EAE as sort of sonic choreographer, bringing with him a subset of the audio gear he constructed for Conversion. That proved to be a missing ingredient that allowed EAE to take the group's challenging musical vocabulary and wow concert crowds in ways that mirrored a rock concert. 
When EAE disbanded in 1983, he left music and began a 34-year career in the business of manufacturing, assembly and distribution of electronic connectors.  He retired in 2016.  Only now, in 2022, is he resuming his musical life with EAE; an audio Rip Van Winkle reawakened in the age of Digital, DAWs, and DSPs.